Confidential Professional Services Firm

Working with a top professional services firm, and its product vendor to articulate long terms goals and vision for a suite of machine learning products for the enterprise.
The work focused on the most engaging lay ways of explaining the benefits and potential in these new tools, as well as ideating strategic trajectory for growth.
This was a long winding project where the thinking was utilized on a number of fronts. Below are snippets of thinking.
Identifying Opportunities

Top level business understanding
…
…
…
…
Usable, thoughtful product
Is there value in the in–between?
We know we have business understanding
We know that we can translate that understanding to usable, agile products and tools
But can we talk about – and more importantly productize – the gradient in between?
We all share values and beliefs. 
It is evident by the way we develop software. But Can we scale that thinking?
Q: how do we scale thinking?
Articulate
Communicate
& Develop (Internally and externally)
What is our current flow of thinking?

Applied Thinking part 1

Field Services
Edge to Edge machine learning

building customer–facing data tools
rendering value for the field person, as well as for the customer
Data set design, and identifying product opportunities it opens up
How may we delegate predictable tasks to a machine, and focus our staff on human–facing, and unknown situations?
Applied Thinking

Retail
Machine Aided Communication



how can we best leverage our kiosks and communication tools?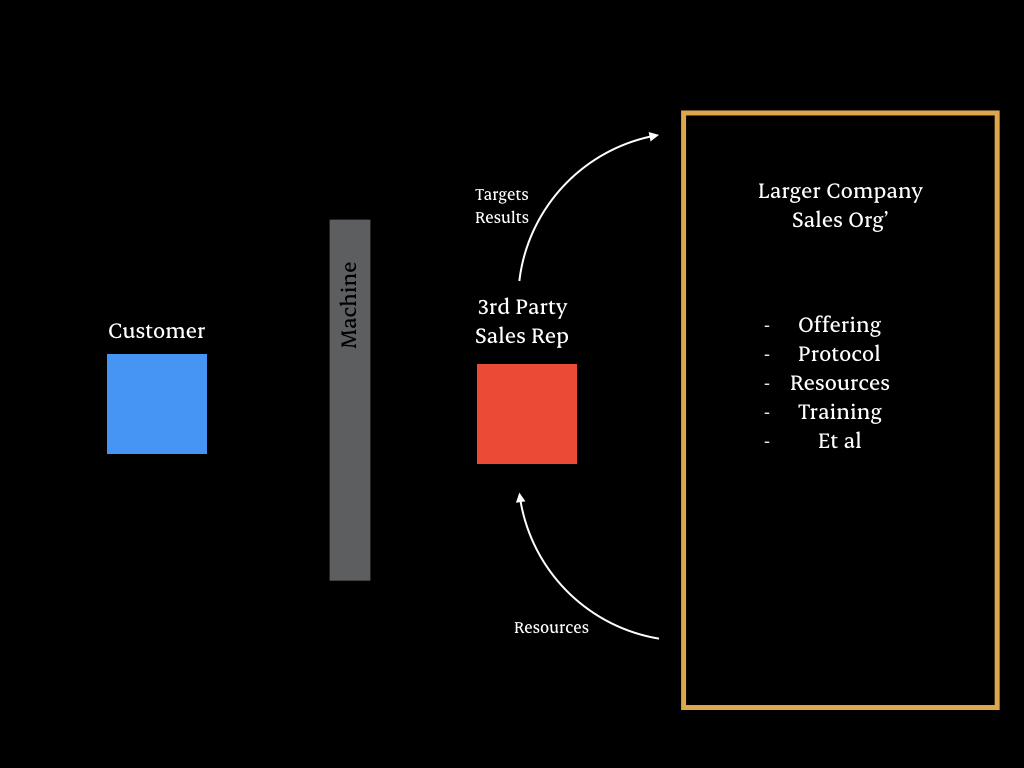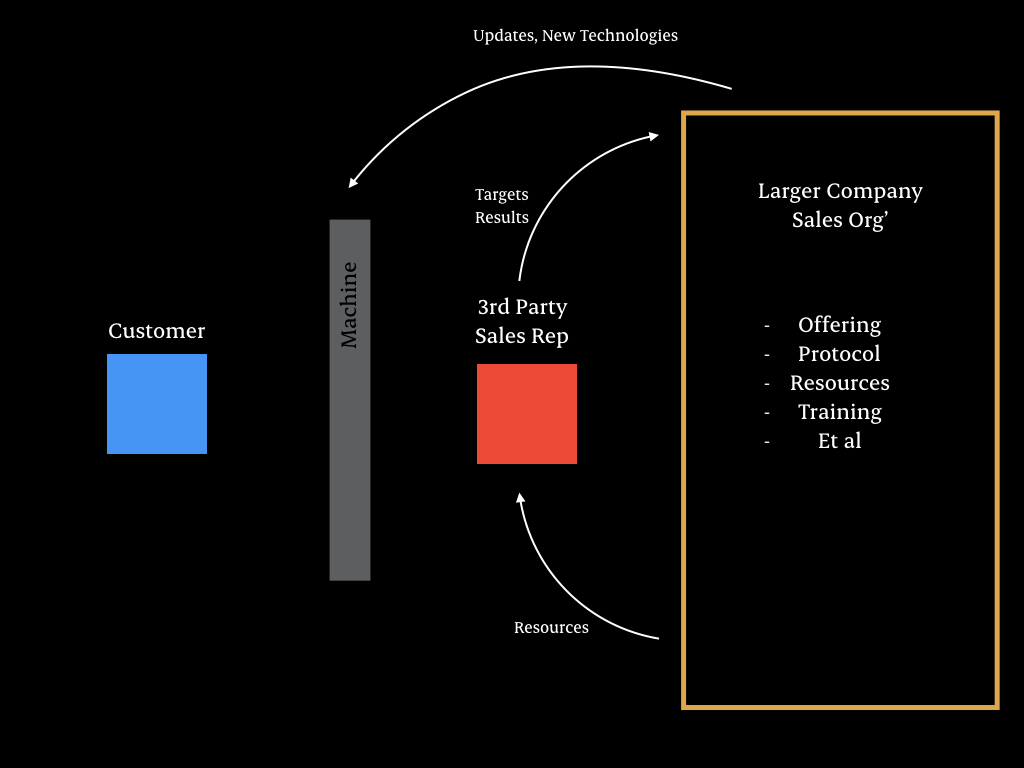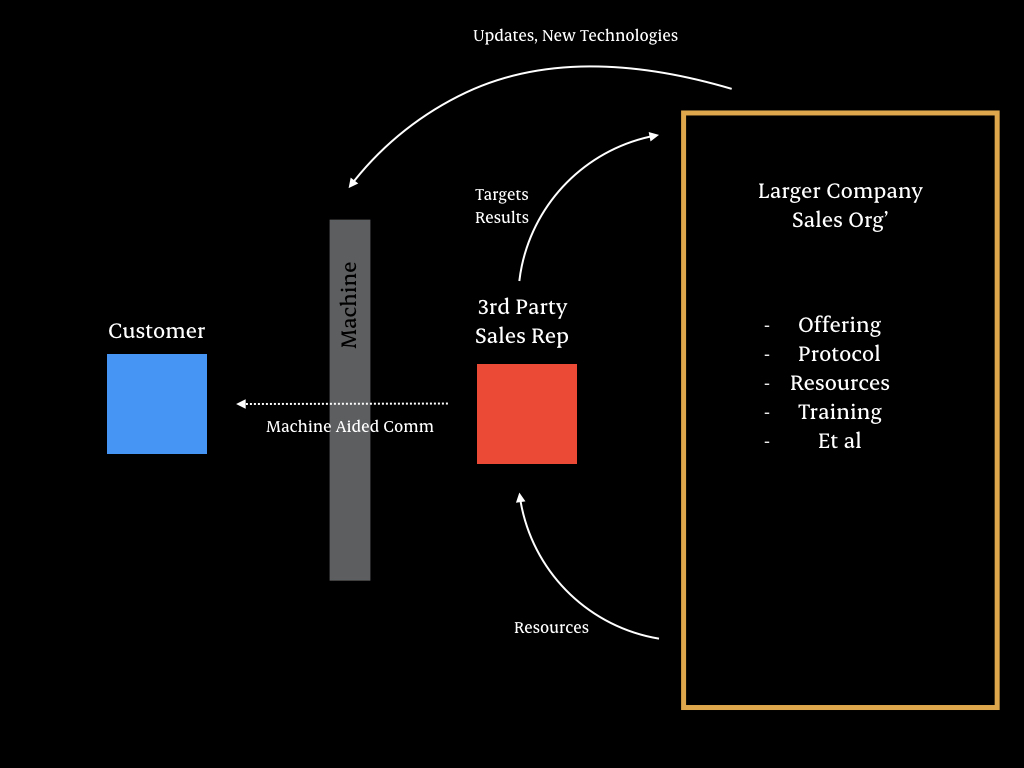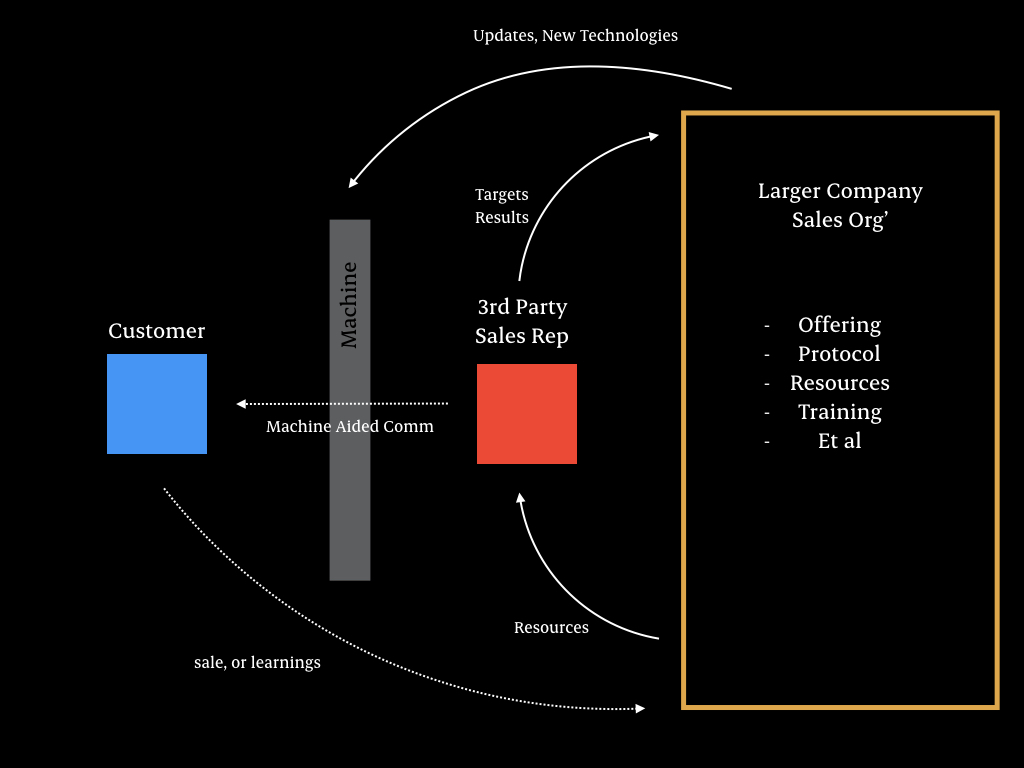 ---
New forms of augmentation

Historically

Single Human > Single Tool




Industrialized internet
Humann > Tool
Tools are primarily virtual
Tools position themselves as virtual destinations, read platforms




Decentralized

Human > Tooln
We're heading back to decentralization, micro instances of ownership
You own many cars: Uber, Lyft , et al
You own all songs: Spotify, iTunes
You own a castle for 2 days: AirBnb


What is next?

Humann <> Tooln <> Humann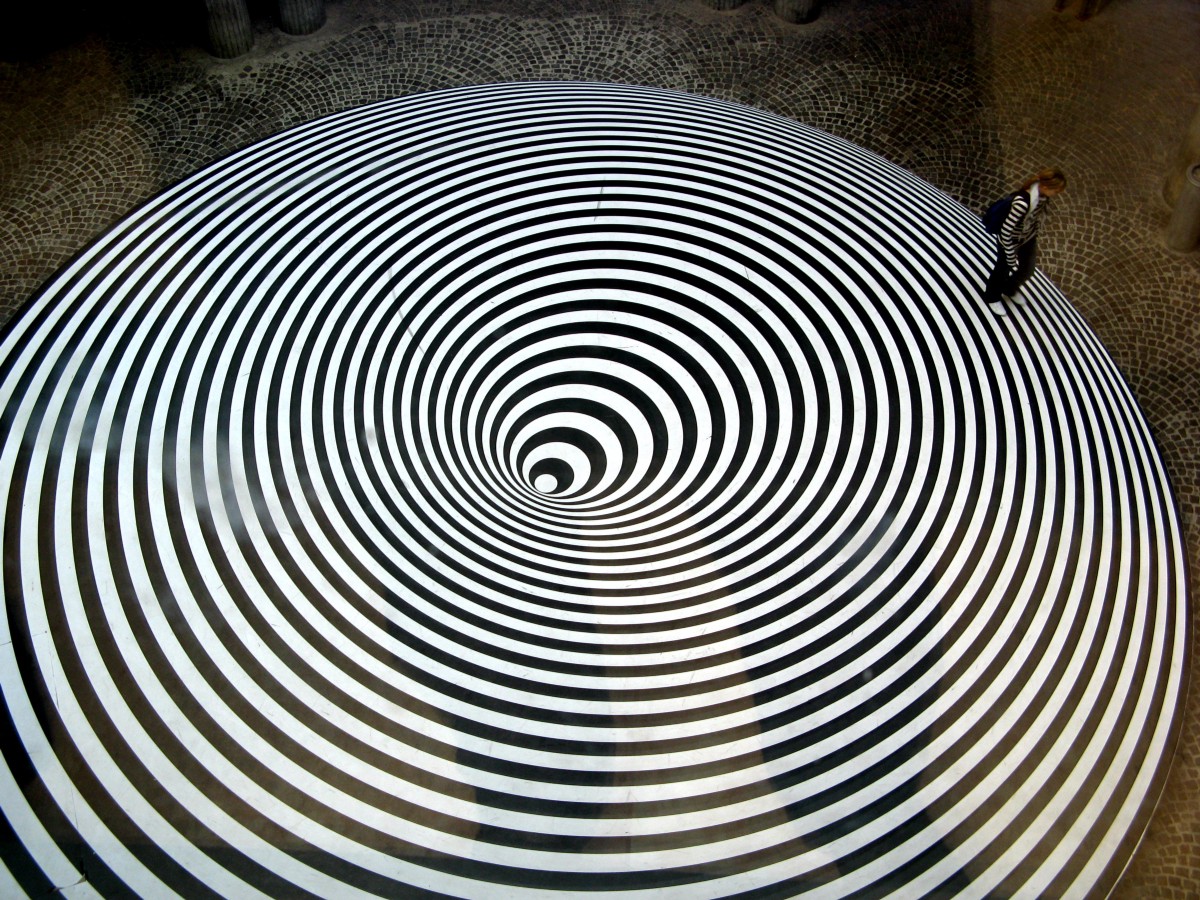 Artwork by Bridget Riley


no more unified, linear structure
instead a complex system of humans, machines and micro services
this will introduce new product models and paradigmsdistributed, adaptive, and paid for



* There is more to this work than can be shared on a public website